Spring 2018 Soccer Registration is Now Open!
The deadline to register on the various grade level programs are: January 7th: BAYS Travel Teams (Grades 3-8), March 1st: In Town Teams (Grades K-2), April 8th: BAYS Travel Teams (High School)
View Spring Program Dates, Times and Locations
View Our Optional Skills Development Programs
View Fees and Sign Up Today on Our Registration Page
New BAYS Evaluation Templates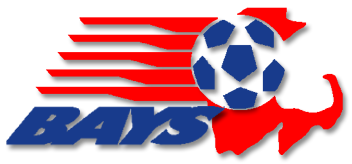 Coaches - Please download the new BAYS evaluation templates. There is a separate template for existing second graders, so please make sure you get the right template.
Printer-friendly version