Winter 2017-18 Indoor Soccer & Futsal Registration is Now Open!
Indoor Soccer registration is now open with most sessions starting the week of November 13th! To view program details, dates & times and to register, please visit the corresponding link below:
View Our Indoor Program Details (6 Unique Options for Varying Grade Levels)
View Program Dates, Times and Locations
View Fees and Sign Up Today on Our Registration Page
New BAYS Evaluation Templates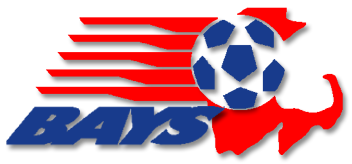 Coaches - Please download the new BAYS evaluation templates. There is a separate template for existing second graders, so please make sure you get the right template.
Printer-friendly version